Congratulations!
You Are on the Cusp of Riding
a Historic Commodity Boom



Hurry! Only 1000 Membership Slots Are Open Today…




Dear Friend,

Right now, this "magic" metal is on the verge of going on a remarkable tear — thanks in no small part to one of the largest global commodity shortages in history.

And you have the rare opportunity to position yourself before this commodity's price launches to levels it's never seen before.

No doubt, those who act fast will have the chance to create unprecedented wealth.

In over 2 decades of studying the natural resources markets, I've never been more certain of anything … and I've never seen a supply gap like this before.

One where the demand for a natural resource simply can't be met.

Which is why the $2 billion company with rights to mine this "magic" metal could see its stock skyrocket … and why early investors in the company sitting on a massive stockpile stand to make an absolute fortune.

Its stock is ready to take off, and I want you to have the opportunity to make life-changing gains.

That's why you are taking action today — and not sitting idly by, letting this rare opportunity to build generational wealth pass you by.

And that's why I want you to have these 3 free reports…



Don't Wait! Claim Your FREE
Reports Right Now...



You'll receive:


No. 1 — "Magic" Metal Riches: Make 3,000% Gains on the Commodity Trade of a Lifetime
The surest way to "magic" metal riches is to invest in the mining pioneer sitting on 22 million tons of recoverable reserves of gold, silver, and, of course, this "magic" metal in its mine.

As this shortage continues to spiral out of control like experts forecast it will, the profits for early investors will be through the roof.
No. 2 — The Mining Coup of the Millennium
The $7 billion Canadian mining company revealed in this report is sitting on a 25 billion pound copper deposit … 12 million ounces of gold … and a staggering 78 million ounces of silver.

Early investors here could conservatively see 300% gains in the next few months.
No. 3 — The Secret to Getting Texas Rich
The U.S. Geological Survey has released details on the largest continuous oil discovery ever found in the United States. Early estimates reveal there's 20 billion barrels of oil and 16 trillion cubic feet of natural gas.

In this timely briefing, you'll get full details on this stunning discovery … and everything you need to know about a perfectly positioned company that owns over 150,000 prime acres.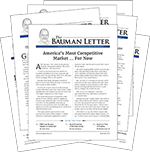 JUST ADDED BONUS


No. 4 — Bauman Letter
Protecting your wealth during the coming years will be imperative, and that is why I am giving you the next 3 monthly issues of the Bauman Letter newsletter for free.

Editor Ted Bauman, an asset protection expert, reveals global strategies to grow and protect your wealth that most Americans don't even know exist.



A $496 Value!
But You Receive Everything for FREE When You Enroll for 1 Year to Real Wealth Strategist



The natural resources sector is behind some of the greatest fortunes in history, and I am confident the events taking place today will build remarkable new fortunes … for those who know where to look.

In the pages of my monthly newsletter, Real Wealth Strategist, you will receive investment recommendations to capitalize on the most profitable opportunities I uncover each and every month.

Every month, I will send you a new edition of Real Wealth Strategist that will have detailed analysis and research on at least one new investment recommendation to help you build wealth that lasts for generations to come.

Real Wealth Strategist gives you full access to my model portfolio (which uses the same technique I've used to show my readers gains of 107%, 251% and 342%, to name a few). You get easy-to-follow research on what to buy, how much to buy it for, and, of course, when to sell and at what price.

You also receive weekly updates by email from me every week so you are never left in the dark.

Plus, you'll also be sent the Winning Investor Daily and Sovereign Investor Daily. These will keep you connected and up to date with the most important developments that could affect your life and your investments.

The regular price for this one-of-a-kind publication is $199 a year. And it's worth every penny.

But I've got great news … it can be yours for less than half of the retail price.

Today, you can secure your 12-month subscription to Real Wealth Strategist for as little as $199 $47 (a 77% savings) … that's less than 13 cents a day.

You can browse each issue of Real Wealth Strategist, receive new editions of the newsletter, enjoy the weekly updates and use my research to make sound investment decisions that could help you build your wealth beyond your wildest dreams.

Of course, when you take advantage of this special opportunity today, you will also receive my 100% satisfaction guarantee.

You have nothing to lose, but so much to gain. So please take action now. The order form below is 100% secure.

And frankly, this offer is too good to pass up.

That's why I can only make 1000 membership slots available today.

If you hesitate, I can't guarantee any of these slots will be left.

So please hurry. I don't want you to miss out.

I look forward to having you on board.


Matt Badiali
Editor, Real Wealth Strategist


Please Choose Your
Subscription Level: